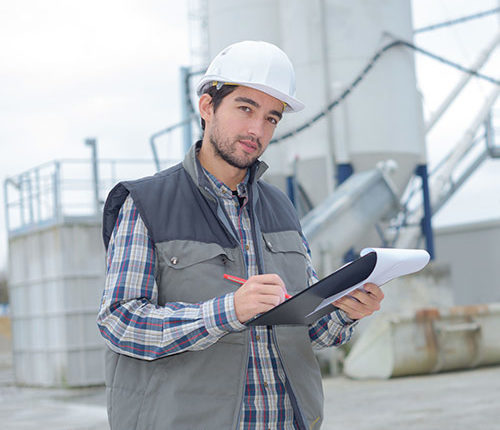 What Is Benchmarking and Local Law 84/87/97?
Benchmarking is your opportunity to compare your facility's energy performance (and financial savings) with others in your industry. The process takes into account building construction, size, usage, and follows Department of Energy guidelines.
In New York City annual benchmarking is required for buildings over 25,000 square feet.
There is no risk!
Either we determine that your performance is high, or we identify potential cost-saving opportunities that you will not want to miss.
Why Benchmark?
Establish a baseline

Show how well you are operating your building

Help establish the need for improvements

Compare yourself against others nationwide

Some municipalities require Benchmarking such as New York City's Local Law 84/87
Where Do We Start?
For New York City Buildings and that require Law 84 Compliance.
Prices start as low as $299.00 if you provide the utility bills. This includes all city required filings
For Buildings Outside New York City
Option 1 – Most popular! Utilize our Utility Bill Auditing Service, and receive both a potential refund and benchmarking at no cost to you. Restrictions Apply.
Option 2

– After you provide your last two years of energy bills, we will review and benchmark your qualified facility at no cost to you. Restrictions Apply

Option 3

– (

$700)

– Provide us with authorization to access your past two years of energy bills and we will handle the data collection and review process
What Can Successful Benchmarking Achieve?
Our benchmarking process, completed by skilled engineers, takes into account both your existing equipment and how it is being used. Unlike risky do-it-yourself websites, we have the experience needed to deliver the right results.
Here are just a few case studies that demonstrate exactly what expert benchmarking can uncover.
Benchmarking Indicated a Potential 30% Performance Increase for a Local Sports Complex
Actual savings of 31% was achieved through several upgrades, including:
LED lighting retrofits (3%)

Lighting occupancy and plug load controls (8%)

HVAC system upgrades (20%)
Benchmarking Indicated $100,000 in Potential Annual Savings for an Adult Care, Assisted Living Facility
A 90-bed facility was shown to be using 50% more energy than average despite having recently upgraded several pieces of equipment. Our in-depth Energy Assessment indicated that a potential savings of at least $100,000 annually in energy expenditures could be expected.
$200,000 in Potential Annual Savings for a Catering Hall/Wedding Venue
After benchmarking, we determined that a local event venue was 10% less efficient than comparable facilities, and substantially less efficient than it could be.
Our results also indicated that a 40% reduction in energy costs could be achieved through reconfiguring the refrigeration and HVAC systems.
These savings were estimated to total over $200,000 per year.
Next Step: Energy Assessment/Local Law 87
Your first option is to utilize your benchmarking report as it is. A large potential savings, however, often indicates that further study is warranted. Operate My Building can provide an ASHRAE Level II Engineering Assessment which will identify specific, actionable opportunities to save you money, the cost of implementation, and the return on investment that you can expect. Local Law 87 includes not only the ASHRAE level II study but also retro-commissioning of the building. This is all part of our continuous improvement cycle which will ultimately drive down your operating costs.