OMB offers outsourcing services to manage your facility so you can focus on providing your unique products and services to your customers.
OperateMy Building's ability to provide you with outsourcing of your non-core business operations can significantly lower your business risk, lower your costs, and provide higher value creation.
We provide outsourcing support in the following areas: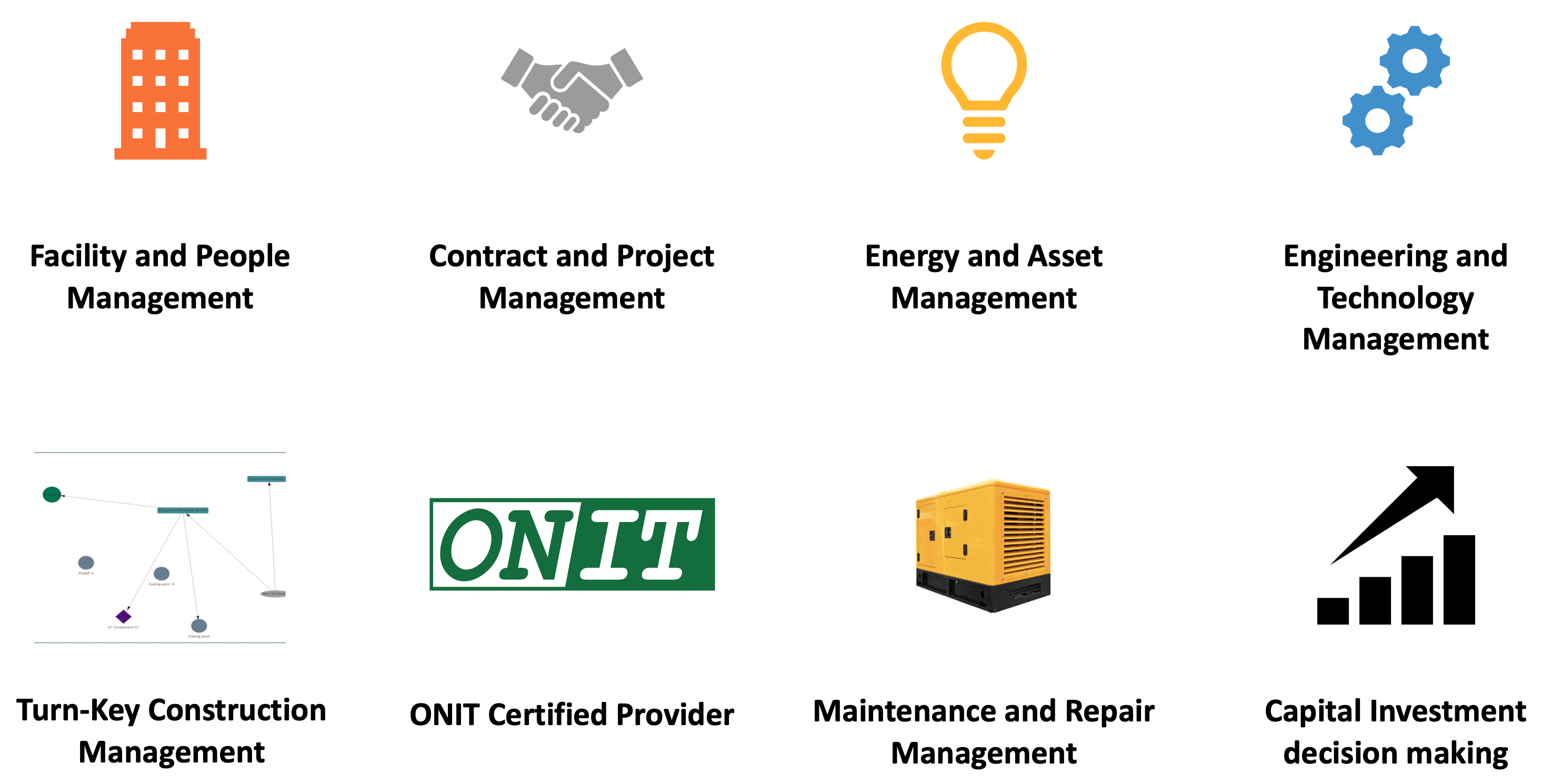 Your facility operations people are probably good at what they do, but don't obtain the needed guidance and direction to get things done right and efficiently every time. On-boarding of new facility people is a struggle given the knowledge & expertise required, and managing outside contractors to do one-off repairs requires hand holding after getting someone to finally show up to make repairs at some exorbitant cost. OperateMyBuilding provides a structured engagement to contractor and employee management to allow you to improve the quality, efficiency, and productivity of your facility operations and information without requiring you to be the expert or micro-manager.
OMB's outsourcing approach is tailored to your needs to enable you to focus on your expertise, while outsourcing non-value adding mundane and highly complex work tasks, thus creating more value to your customers and most importantly to your business's bottom line.
Our approach of driving your facility to high levels of value creation through asset investment and asset management using our best practices of asset financing, engineering, and operations will enable you to be more profitable, whether you're a real estate portfolio company, a cooperative, a specialty solution provider, or a manufacturing plant. With all decision-making, information, and tasks available for audited review electronically, you as the P&L owner can measure the performance improvement for yourself. Being your trusted advisor in support of your facility management to drive value creation is our goal.
Click the Contact Us on the right of this page to see if what we do resonants with your needs.