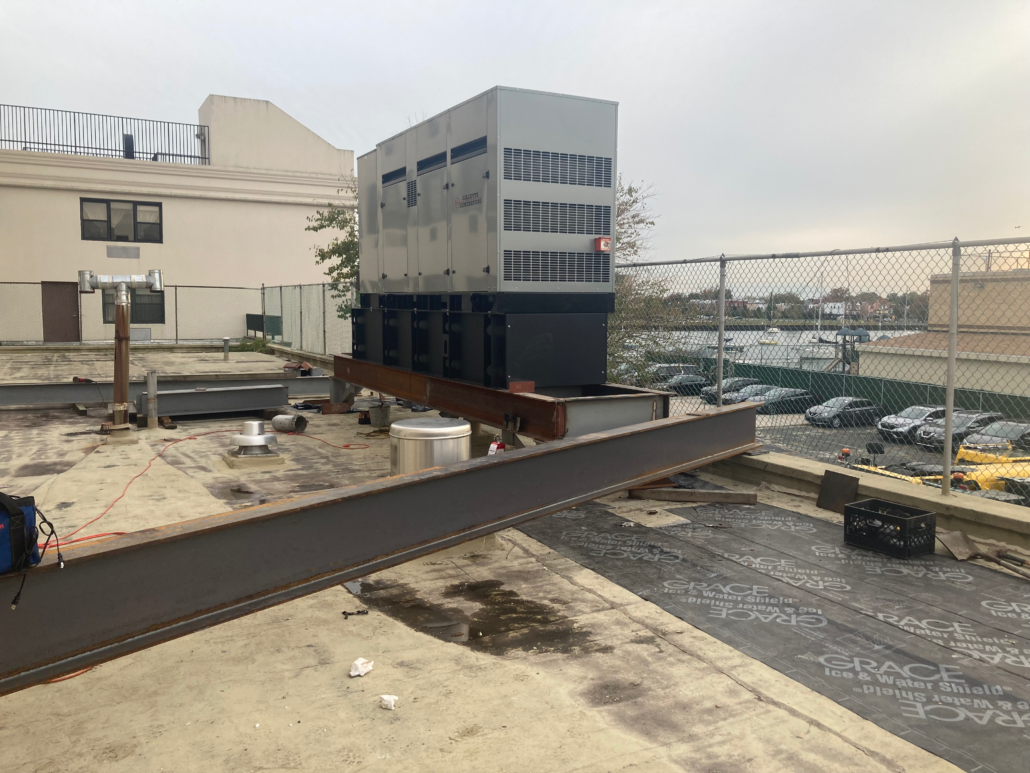 Assisted Living Facility

  
Installation of on-site and cloud based automation combined with installation of automated on-site generation to improve resiliency from utility outages, improve energy efficiency, and participate in utility demand response.
A study was performed to install a generator and building automation to address resiliency issues due to its location on the shoreline and in order to fully participate in available Demand Response programs.  Permanent and temporary peak load reductions through automation and manual intervention were considered in order to minimize the generator cost, while providing essential services to keep the building occupied at acceptable power levels during an outage.
Peak kW was calculated and measured, before (265 kW) and after (227 kW) lighting changes

Temporary reductions at generator startup were identified to reduce start up load to 150kW

HVAC Equipment – Automated load reduction 

Refrigeration –

Automated load reduction

Circulator pumps – hot water

Elevator

An automated Generator was sized at 200 kW based upon the above to minimize cost while meeting resiliency  objectives of maintaining acceptable operations for extend time periods upon a utility outage.

As part of a ASHRAE Level II energy efficiency study, further suggestions were made for KW reductions for management consideration that were included in the sizing decision.

Industrial washing machines plug loads control – Should be shut down in the case of an event

Shut down dining room or recreation room depending on time of day

One elevator should remain offline

Bathroom fans can be shut down – shut down all at once

Circulator pumps and VFD's (not relevant during the summer peak analysis)

Stand up fridge – add plug loads

HVAC Halcyon split units in halls to be controlled in addition to the RTUs.

An automated control system to manage the HVAC and refrigeration systems were installed to reduce energy costs and support resiliency for business continuity.
Identified lighting was changed out to energy efficient LED lamps with less than a two year payback after rebates.
One of two elevators were integrated into the control system to stop at the next floor to reduce load upon an outage.
A generator installation was engineered and constructed in 2021.